Welcome to Sol Aromatics
At Sol Aromatics, we offer artisinal natural perfume and aromatherapy blends for emotional well-being.  We pride ourselves in gathering exquisite and rare botanical essences from all over the world.  We believe that nature's aromatic plants enhance the physical, mental, and spiritual development of a human life, winding its way through the rotating seasons of its years.   
In addition to our products, we offer perfume parties, workshops, and individualized aromatherapy services.
We look forward to being a part of your fragrant journey.  
Mother's Day Perfume Workshop
May 13th, 2023
Hosted by Windmill Nursery
Design your own artisanal fragrance with your mom, for your mom, or simply pay homage to Mother Earth. This natural perfume-making workshop will awaken your sensorial creativity and stimulate olfactory memory. You will create a fragrance to honor the bond with your mother while creating a lasting memory that can be relived with every whiff of your scent.
Photo by Rod Rolle
Register Here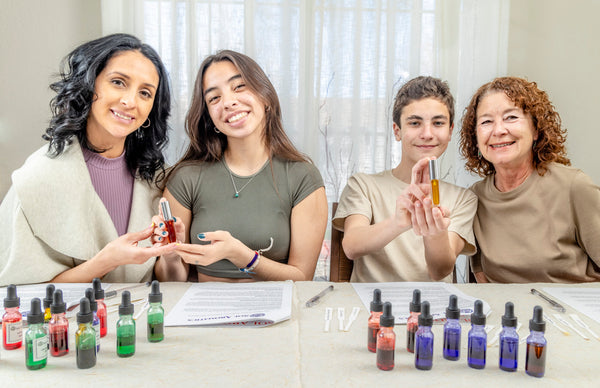 Host your very own perfume party
Create lasting memories with friends and/or family members as you explore together the world of natural perfumery.  Under the guidance of Susan Farber, trained perfumer of Sol Aromatics, you will receive hands on guidance in creating your own signature botanical fragrance.  A great way to celebrate birthdays, bachelorette parties, and bridal showers.
Book Your Party Consultation